Some notes for all University Shakespeare productions
294. I will never instruct Romeo and Juliet to "die faster, people didn't come here to see you two die."
313. I will not use a basketball in a sack for Macbeth's severed head. If I absolutely must do so, I will let out enough air from the ruddy ball so that it does not bounce when it hits the stage, and I will anoint the stupid sack with stage blood to make it look a little more convincing.
320. Make sure the actor cast as Juliet can actually pronounce the letter R correctly. Please, for the love of God.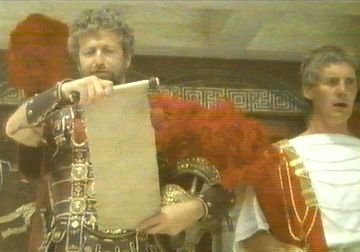 321. Any actors should be forbidden from calling anyone "Dude". This also applies to minor characters.
326. I will not costume Henry V in Star Trek uniforms.
Part 1
,
Part 2
and
Part 3
.